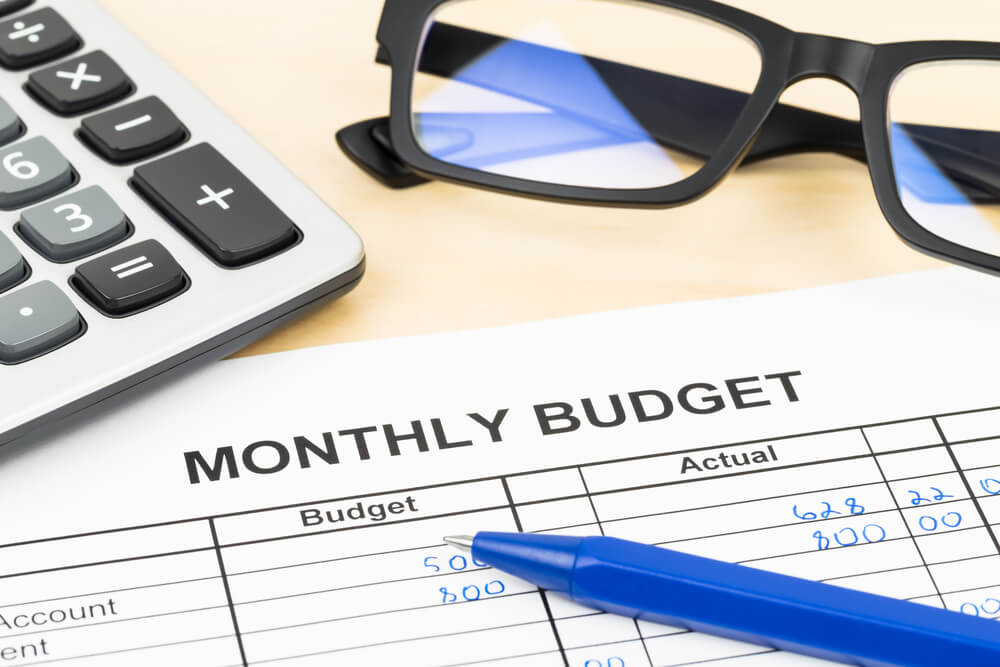 3 Small Changes That Can Make A Big Impact On Your Personal Monthly Budget
Your personal monthly budget doesn't seem to be working all that well? There are plenty of changes you can make to make your budget work for you. Whether you use things like online payday loans Florida or another method, you can have a big impact on your personal monthly budget. Here are 3 simple changes you can make in your relationship with money that could turn everything for the better.
1. Avoid Small Unplanned Expenses
Even the best budgeters forget sometimes to pay attention to the smaller expenses. While your personal monthly budget likely accounts for some "free cash", you might often forget to use it for the smaller expenses – say at the grocery store or gas station.
It might not seem like $7 here and $9 there is a big deal – but it could lead to you constantly going over your grocery budget, finding your "free cash" dwindling without having spent it on anything you'd truly like, and having to scramble to cover some expenses from other funds, which could mess your entire budget up.
The easiest way to mitigate these types of expenses is to shop with a shopping list and stick to it. If you like anything that's not on the list – just put it on the next shopping list.
2. Start A Few Sinking Funds
Holidays, birthdays, and vacations could be hard to fund from just a few paychecks – even if you cut your personal monthly budget to the bone.
However, if you set up sinking funds, you'll find it easier to save money for larger expenses and divide funds without stretching your budget to the brim.
Determine how much cash you wish to have for each holiday/birthday/vacation, and then divide that cash into the number of months left. Ideally, there should be 12, but it's better to start saving for Christmas in July than in October, and it's better to start in October than scramble in December.
Then start setting that cash aside for each of the funds monthly, accounting for it in the personal monthly budget.
Do keep in mind that your final goal for each month should be realistic, and they shouldn't be an additional strain on the budget. This method will work smoothly if you wish to save $500 for Christmas, but not if you wish to save $5000 – while saving for 10 other holidays and vacations to boot.
Determine how much cash you can comfortably spare for sinking funds each month, and work off that.
3. Pay Yourself First By Automating Your Savings
Spending money is the easiest thing in the world. You can always find something to spend on – it's saving that's hard.
So start saving by treating it as a pay cut. While planning your personal monthly budget, determine how much you can set aside without stretching your budget at the seams, and set up an automatic transaction. Whenever your paycheck comes in, a part of it should go right into the savings account – while you use what's left over to budget for the month.
This way your personal monthly budget won't even need to account for savings – automatic transactions will do it for you. You'll budget for everything else with the rest of the paycheck.
Saving Long-Term And Short-Term: How It Will Impact Your Financial Situation
Short-term savings should be your priority when setting up your personal monthly budget. Having 6 months' worth of expenses will provide you a solid foundation to make bolder choices when it comes to money – since it will be acting as your safety net.
When the emergency fund is set, the savings should switch to retirement and investment, since after that you'll start losing money by simply setting it aside – as it won't be earning you anything.
Having an emergency fund will allow you to deal with unexpected expenses without having to go into a money hole or taking on more financial obligations, like getting loans. But if you need quick cash to help you out, online payday loans Florida could be a big help.
Getting Online Payday Loans Florida
If you don't have an emergency fund and have a time-sensitive financial problem on your hand, getting online payday loans Florida could be the most optimal solution for you.
Online payday loans Florida help bridge the gap between pay periods when an emergency pops up and you need help. This loan isn't made to completely fix your financial situation, but it can be a big help when you need it the most.
Getting a payday loan is a fast and accessible way of acquiring cash – great for situations that could escalate and become more expensive to deal with if not taken care of as soon as possible. Medical expenses, car breakdowns, house repairs, and overdue bills are all great examples of such problems.
How Do I Apply For Online Payday Loans Florida?
Getting started with online payday loans Florida is easy as long as you've got the required items in order – you'll need your state-issued ID because you must be over 18, your most recent pay stub, and a blank check from your checking account.
Here is a quick step-by-step guide on how to get through our easy process:
Fill out the online form on the Fast Payday Loans, Inc.'s website;
Answer when the loan representative contacts you and sets an appointment at the nearest Fast Payday Loans, Inc.'s location;
Take the required items to the appointment for the loan representative to assess and determine if you qualify for the loan;
If you get approved, complete the simple paperwork and get the cash!
As you can see, all it takes is small changes to make a big impact on your personal monthly budget. Check out one of our tips or our online payday loans Florida for help to make your budget work for you.
Note: The content provided in this article is only for informational purposes, and you should contact your financial advisor about your specific financial situation.