North Florida Payday Loans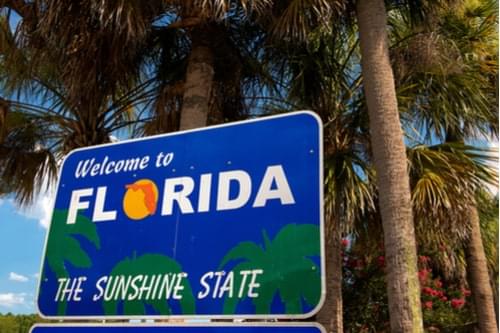 Ready to get fast cash asap? With a payday loan, you don't have to provide any collateral because this loan is unsecured. When you get a payday loan with us, you can still qualify even if you have poor credit! And if you do get approved for this loan, you can get up to $1,000! You can also get that money on the same day or next day at the latest.
No matter how prepared you might feel, we all get hit with an emergency. And sometimes you need to handle that emergency right away – even before your next paycheck. Things like medical bills, late utility bills, or emergency travel can hit hard. When you need help, just contact Fast Payday Loans, Inc. for your North Florida payday loans today!
Overview Of Payday Loans In The North Florida Area
We get how much you want to take care of your emergency expense quickly. This is precisely why North Florida payday loans are here! Our website is dedicated to helping you learn all you need to know about how we do our payday loans process. You can easily learn how our North Florida payday loans work right now.
Be sure to review our Fast Payday Loans, Inc. FAQ page to find out what questions are commonly asked and the answers. And if you have a question that you can't find an answer to, instead of calling or emailing us, you can chat with us right online! Once you've checked out our website and are ready to begin, you can fill out our online form to help you begin the North Florida payday loans process.
Payday Loans In Jacksonville, FL
You can easily get payday loans in Jacksonville, FL. We can help you out today. Just fill out the online form to get started on the simple process. Then you can head to our locations page to find the nearest Jacksonville location or get your payday loan online over the phone. You can get a little bit more information, and if you need to map out your trip, we give you a Google map to do it. Even if you live in Palatka or another nearby city, you can still come visit us for financial help.
Payday Loans In Tallahassee, FL
Just like you can visit a store in Jacksonville or Gainesville, Florida, you can get our payday loans in Tallahassee, FL! So, if you run into any emergencies and live here, you also have a store you can visit. And even if you happen to live in Palm Bay, you can still visit the Tallahassee location for your North Florida payday loans.
Payday Loans In Gainesville, FL
If you live in Gainesville, Florida, we have a store for you to get payday loans in Gainesville, FL today! Just head to 13th street and head just north of AutoZone next to Econo Mart Food & Beverage and the U-Haul Neighborhood Dealer to find us! We can walk you through the entire process and have you find out right now if you qualify for approval.
Find A Fast Payday Loans, Inc. Store Near You
Are you ready to visit one of our stores in North Florida for a Florida payday advance? Here is a list of all our locations in North Florida. Any one of our stores can help you get the payday loan you need quickly. Don't wait any longer to get your North Florida payday loans. Check out our locations below:
How Payday Loans Work
If you need North Florida payday loans, you can either check out the closest store location or get through the process over the phone. Just fill out the online form found on our homepage to get started. Once you submit the form, it is sent to the nearest location and one of our loan representatives will quickly give you a call back to get started on payday loan online process.
Once we give you a call, you either have the option of continuing the process over the phone or coming to one of our North Florida payday loans stores. If you decide to come see us in person, you must bring some required items to have us determine if you qualify. If you decide to continue over the phone, you will provide the information during the phone call or online.
Regardless of what option you go with, we will decide if you qualify for approval in about 30 minutes or less. If you do get approved, we will go over our loan terms and what will happen next. And if you are in person, we will have you finish the paperwork to complete the application. Once you are done, you can get the money either on the same day or the next business day.
What's Required For Payday Loans?
If you decide to come to one of our stores, then you must bring in some required items for us to assess. These are the items we use to determine if you qualify for approval. The good thing is we don't make you bring in many items for North Florida payday loans. You only must have these three items:
Your driver's license or state-issued photo ID.
A blank check from an active checking account in your name.
Your most recent pay stub to use as proof of income.
Once you have the items ready to go, we can assess them and let you know if you qualify. So, the next time you have an emergency, you don't have to handle the expenses on your own and struggle. If your emergency expense is hurting your finances and you can't wait for your next paycheck to handle it, fill out our online form and get started on our Florida payday advance process right now. Get started today with your payday loan!